For the past few weeks, I've been taking Friday afternoons off to take Deidre skiing for her school's ski program. However, due to the chest bug that's been making the rounds, both she and Emma have been sick, and both had stayed home from school for two days. So, instead of hitting the slopes, I decided to spend a few hours on the tractor moving snow around to make room for the next storm's inevitable plowing.
When I was about halfway done, I was briefly interrupted by the arrival of a UPS truck. Since I hadn't ordered anything lately, I was surprised to see my name on the shipping label. I checked the address label and there was was no name in the from section, but the shipper was from Louisville, KY. My memory told me that Woot was based there (it's not), so I figured it was a Woot item that I had forgotten about, and put the package on the back of the truck.
As I finished the tractor work, Fee came out and asked me if I wanted to go snow-shoeing with her while she did her cross-country ski loop. I said, sure, but let me just check what's in the package. I took it inside and popped open the top of the box to find this: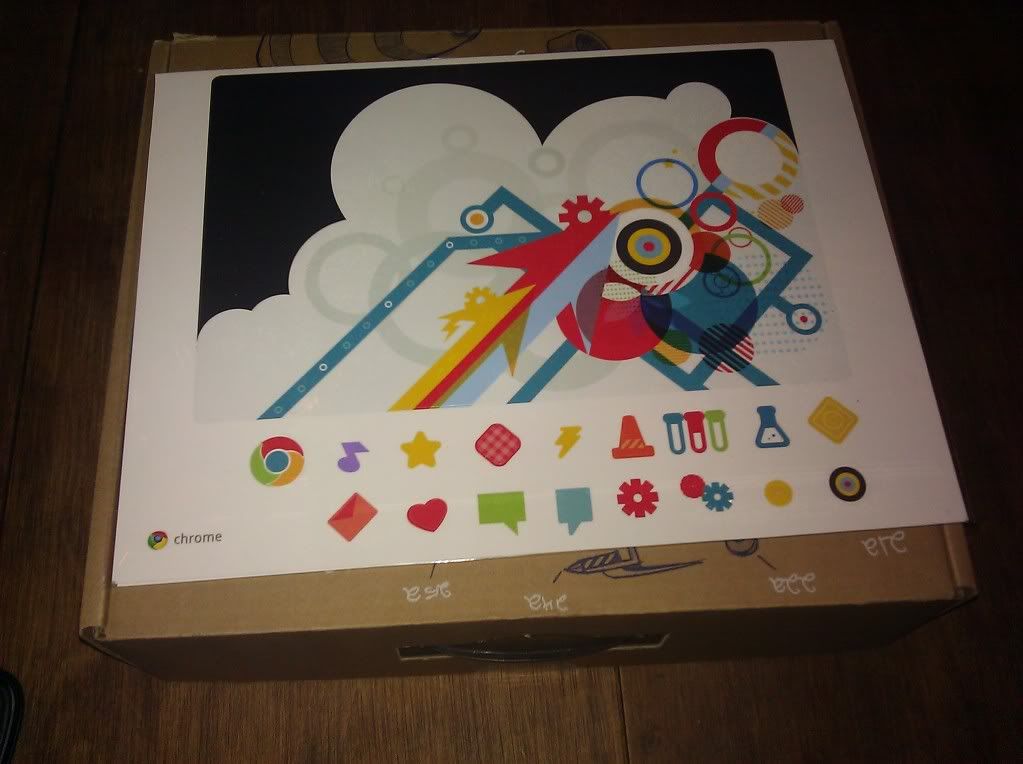 It took me about 10 seconds to realize what I was looking at. I had nearly forgotten about applying to be in the ChromeOS beta test. Could this really be what I thought it was? I flipped over the colorful sheet to find:
NO WAY! I had been selected to be in the ChromeOS beta test, and in my hands was the free laptop/netbook with ChromeOS ready to go.
The boxtop was quite cute:
The packaging: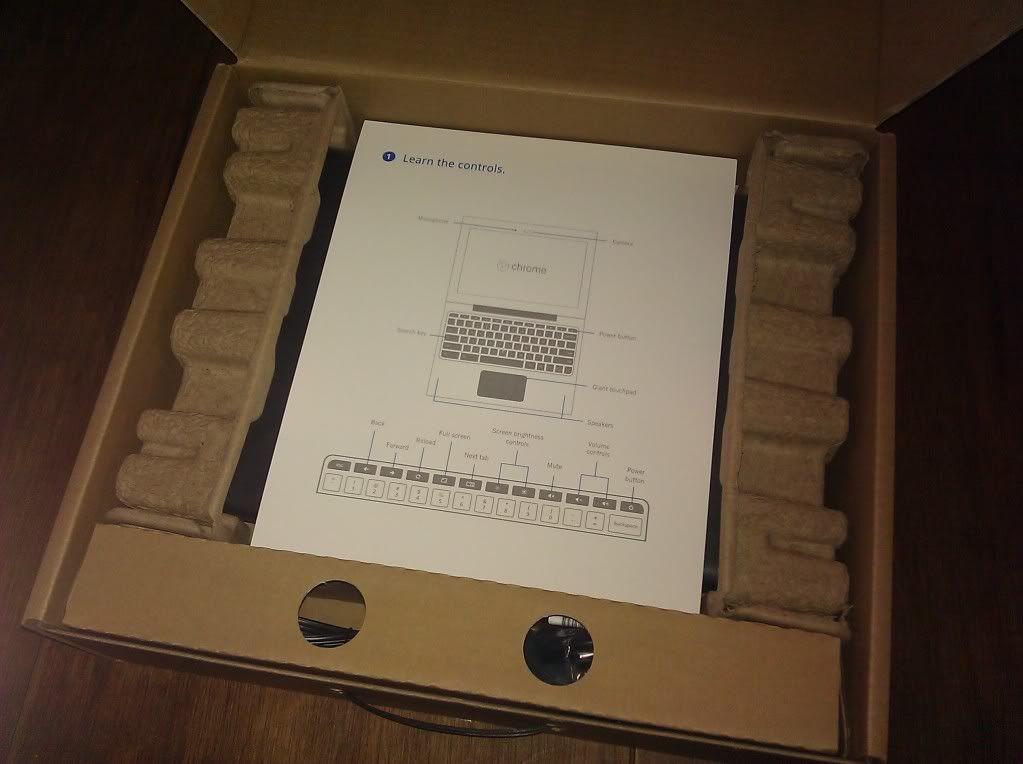 Unpacked and booting:
The getting started pages:
So, I've been playing around with it for nearly a day now. I caught up with news via Google Reader, I browsed Facebook, and I wrote this blog post on it. All in all, it's a slick little device. Very light, good screen, excellent keyboard (one of the best I have ever used), great battery life.
I'm a very happy geek this weekend.